Beer Lover's Soap Collection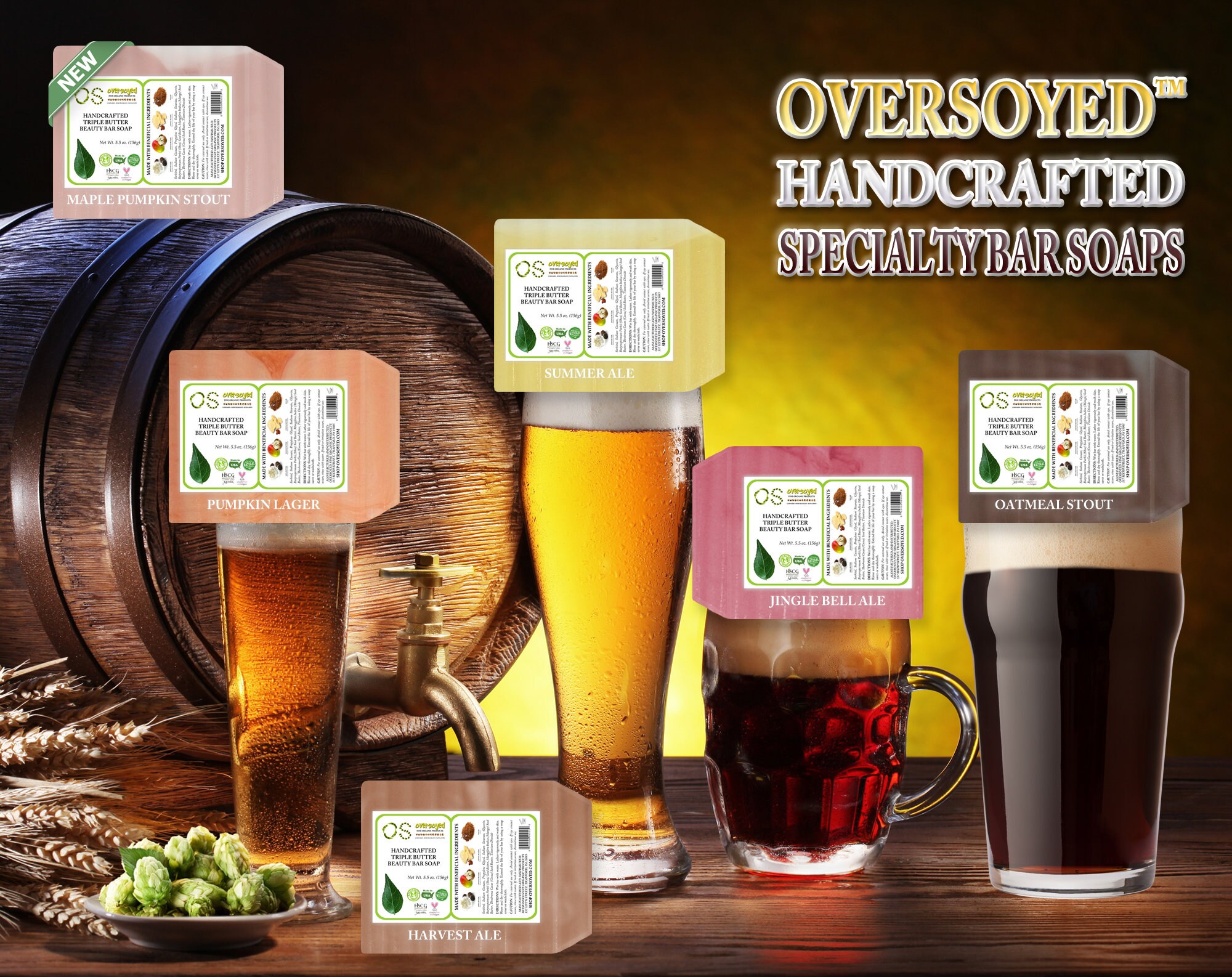 OverSoyed™ All-Natural Handmade Beauty Bar Soaps are some of our most sought after products. You can search high and low, but won't find finer handmade soaps anywhere else. Our expertise in the market allows us to offer you an all-natural product, full of high quality ingredients, without the added expense you'll find with other companies.
With OVERSOYED™, you get what you pay for and a whole lot more! We fill our bars with luxurious butters and essential oils, giving you a daily spa experience that you can afford. Integrating health, beauty and well-being, combining spa products that are easily used at home with the incorporation of simple rituals into daily life, OverSoyed is committed to helping consumers improve their emotional and physical being while limiting the impact on the environment. They are great for hands and head-to-toe use. Have a bar on your sink, in your bathtub, or in your shower.
Our Beer Lover's Specialty Beauty Bars are loaded with the triple action of Shea, Cocoa, and Mango Butters. Shea Butter is chock-full of vitamin A and is deeply moisturizing and is thought to possess the ability to improve pesky skin blemishes, eczema, wrinkles and dermatitis. Cocoa Butter is high in fat, which helps it to deliver deep nourishment and moisture to your skin. Mango Butter is also thought to increase moisture, and vitamins A, C and E, which work to combat free radicals.
They also contain real oatmeal which is thought to moisturize the skin and relieve itching and goat milk which is thought to be high in protein and triglycerides making it an excellent natural moisturizer, and vitamins A, B6, B12, E, and beta-casein which help to hydrate skin.
Each individual bar weighs approximately 5.5 oz. and are shrink wrapped to preserve freshness.
Each bar is available for $5.95 each or try all 6 in this special line for only $30.00!
---